Kitchen Refurbishments
If you're in the market for a new kitchen, you might want to look into Kitchen Refurbishments. These renovations can drastically improve the look and functionality of your kitchen. They can also be cost-effective. For example, installing new cabinet doors can cost just a few hundred dollars.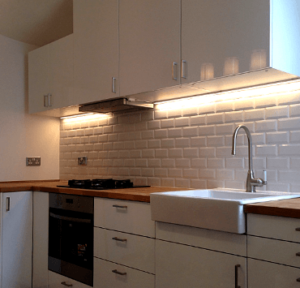 Kitchen renovations can add a substantial amount of value to your home. Kitchen renovations can include a variety of upgrades, from new appliances to new countertops. You can also add extra storage space to your kitchen by installing shelves. Additionally, you may choose to install special features, such as a double oven or wine cellar. The choice will depend on what you use your kitchen for most, but keeping everything else the same will save you money.
Many real estate agents and potential buyers look at kitchen functionality when evaluating a home. A well-designed kitchen can increase the value of a property by up to 50%. You may even be able to sell your home more quickly with minor renovations.
While a kitchen remodel may involve some labor and materials, the average cost of a renovation can be as low as $25,000, depending on the materials and extent of the renovation. Kitchen renovations may also include new flooring. In addition to new countertops and cabinets, kitchen remodels can also affect the rest of the main floor.
Depending on the type of renovation you are considering, you may want to seek professional advice about your renovation plans. A general contractor will be able to provide you with a comprehensive scope of services, including permits and licenses. Whether you decide to renovate your kitchen yourself or hire a professional to do it, there are several things you should know to ensure a successful project.
As part of your kitchen renovation, you may want to consider hiring a design-build firm to handle the entire process. These firms can handle all aspects of the remodel, from designing the layout to securing permits. They can also streamline the selection of materials and finishes. In addition to offering design-build services, these firms can coordinate deliveries to avoid any downtime during construction.
Costs of kitchen refurbishments can vary greatly. Small changes can be relatively inexpensive, while major alterations can run up to $30,000. Major alterations are more complicated and often require architectural designs, building approvals, and additional oversight from a general contractor. These "soft costs" can account for 15 to 20% of the total cost.
Cabinetry accounts for a high percentage of the materials and labor costs. The initial cost of custom cabinetry can be $1,000 per linear foot. Options such as drawers, Lazy Susans, pull-out pantries, and specialized compartments all add to the price. And don't forget to factor in installation costs.
In addition to cabinets and countertops, kitchen refurbishments may also include updating the walls and ceiling. Replacing these areas can add safety features and extra features. For example, replacing drywall and adding fire-resistant paneling can help reduce the risk of a fire. Another option is to add tongue-in-groove ceilings and paneling. Walls and ceilings account for approximately 5 percent of the total costs of kitchen refurbishments.
The construction of a new kitchen requires extensive site preparation. Old materials and fixtures must be removed, and the site must be leveled. This process can take up to three weeks, depending on the scope of the project. Adding plumbing, electrical wiring, and custom cabinetry or millwork can increase the time required for kitchen refurbishment. Additionally, delays in city permits or the building board can lead to delays.
The average cost of a kitchen remodels from approximately $25,000 to $40,000, although some kitchens can be completed for less than $25,000. Taking into consideration the amount of space, type of materials, layout, and desired look, a kitchen refurbishment can be within your budget.